Our Firm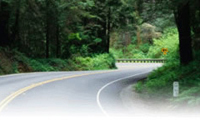 Diversified Planners, Inc. is an all-inclusive financial firm built on knowledge, integrity, and trust. For nearly three decades, our team has partnered with individuals, families, and businesses just like you throughout western Pennsylvania, helping them reach their financial goals.
With extensive personal and professional experience, the team at Diversified Planners, Inc. is committed to building lasting relationships, developing personalized plans, and participating fully in our recommendations and strategies.
Diversified Planners, Inc. is fully committed to maintaining the highest standards of integrity and professionalism with our clients. We endeavor to know and understand each of our clients and their financial situation, providing only the highest quality information, services, and products to help them reach their financial goals.
Working with us, you'll receive:
Professional and courteous service from a well-established firm
A dedicated expert team committed entirely to your success
A wide range of financial products and services built on proven strategies and expert knowledge
Accurate, easy-to-understand information to better inform your decisions
An individualized, comprehensive plan to serve as your personal roadmap to a safe and comfortable future
Ready for a Comfortable Retirement?
Find Out More about Our Services.