Retirement Planning Solutions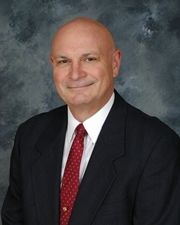 Proactive financial planning that allows you to enjoy life today while preparing for tomorrow.
Whether you are just beginning to build your financial foundation, considering retirement, or creating your financial legacy, Diversified Planners, Inc. will provide you with the sound guidance, exceptional service, and personalized products to help you reach your goals and achieve financial comfort and security.
Learn More about Our Services.

Combining the expertise and professional support you want with the personalized approach and relationship you deserve.
Working with the team at Diversified Planners, Inc., you can be assured that you will be kept as the focus of our partnership. As we get to know you, your unique situation, and your hopes and dreams, we'll develop a fully-customized retirement program, walking you through a step-by-step process that will help you feel confident in your financial decisions.
Learn More about Us.
Keeping you informed and up-to-date.
The team at Diversified Planners, Inc. knows that keeping up with market changes, understanding complicated jargon, and finding credible sources of information can be difficult and overwhelming. That's why we're committed to providing you with a variety of clear, easy-to-understand information, tools, and resources, to help you stay informed and up-to-date.
Let Us Become Your Trusted Advisor.
The debt ceiling may become a focal point during upcoming federal budget and tax reform negotiations. Here's why.

Though finding buried treasure is unlikely, discovering "lost" money or other assets may not be a fantasy after all.

A will and personal property memorandum give heirs a clear indication of specific assets you want to bequeath.

Common valuation methods and how small-business owners can get the best price when selling their businesses.
Use this calculator to estimate the cost of your child's education, based on the variables you input.

How much Disability Income Insurance do you need?

This calculator can help you determine whether you should consider converting to a Roth IRA.

Estimate how much would remain after paying income taxes and penalties if you took an early distribution from a retirement plan.